September 30, 2016
Thankful turkeys visit Inn on Main Street
By: Dan Ward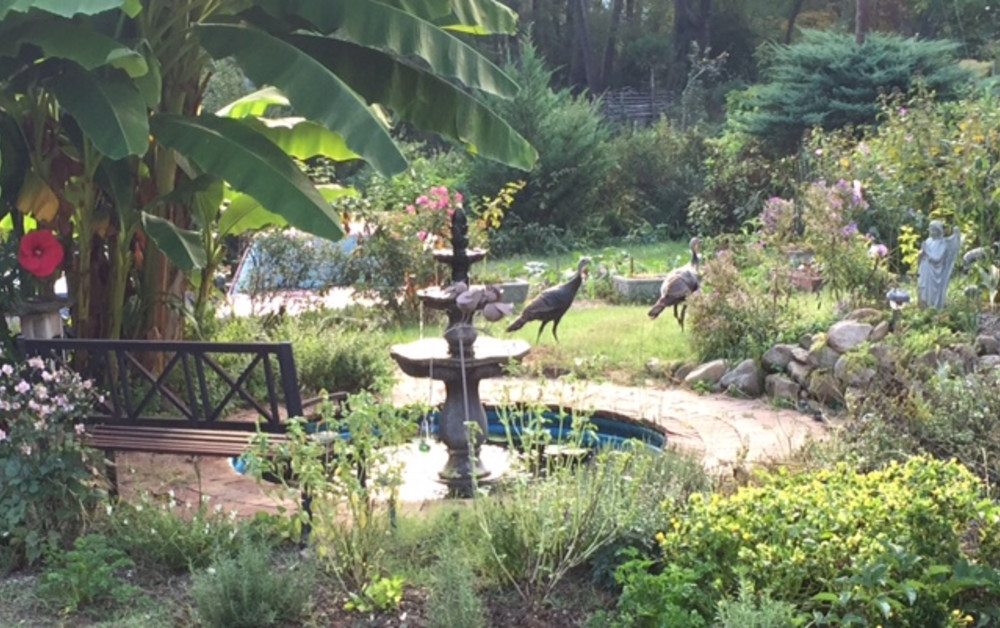 Wild turkeys have decided that our inn is the place to come visit again and again, at least as long as there's still a grape on our vines and a tomato in the garden. What started out as a cute parade of three or four birds has become a horde of 19 who come shopping each morning for whatever ripened overnight.
We love to share, and I've even suggested having one join us for Thanksgiving, but they need to save something for the paying guests. I had a little chat with these two toms who stopped at the koi pond for a drink, but I'm not sure I made an impression.
Though these big boys scared one of our guests, they weren't as intimidating as the bears who used to wander through a couple years ago. I guess we should be grateful that our wildlife habitat lives up to its name.