April 11, 2014
Sprucing up the inn for a new season
By: Dan Ward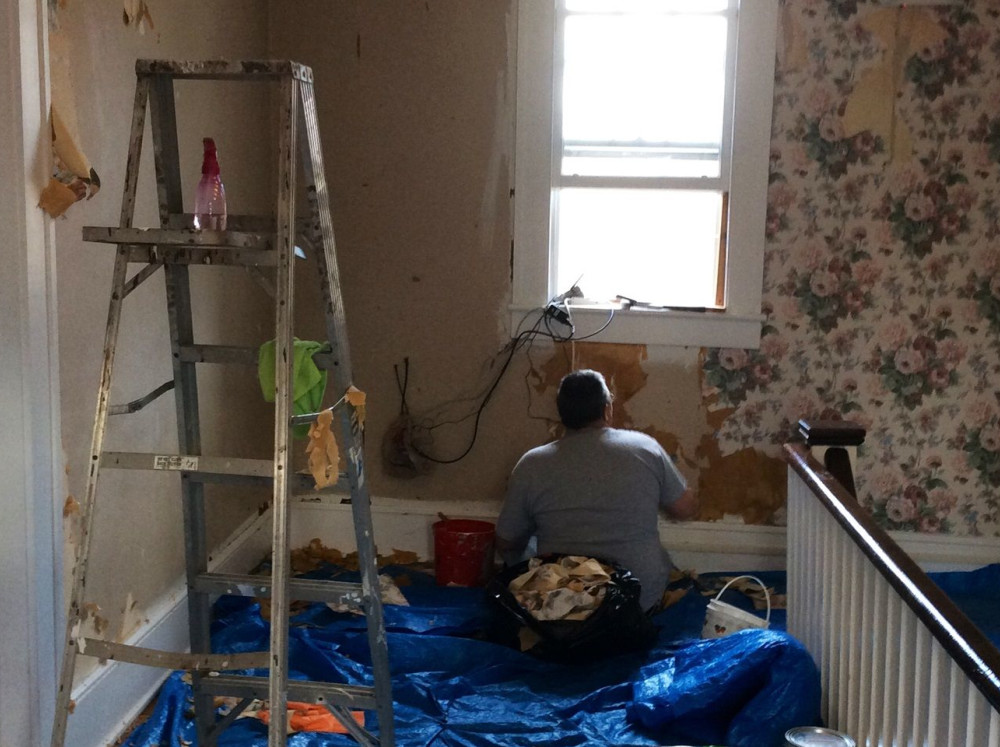 Guest-greeting gets pretty slow around Asheville in the winter, but that doesn't mean things come to a stop at Inn on Main Street in Weaverville.
We've learned over our 15 years as innkeepers that the slow season is the sweat-equity season. Come January, we have a long list of projects to keep the bed and breakfast fresh and updated. This year we stripped wallpaper and painted in two bathrooms and the upstairs hallway, above. Last year we did the same in the parlor and dining room. We also upgraded to HD cable and replaced TVS in the guest rooms with flat-screen models and HD DVD players.
On top of that, we have crews scheduled to repaint the exterior of the house and repave the driveway and parking lot this month. We want to make the place sparkle.
In between, we've been getting the gardens ready for a new year. Reservations are flowing in now, and we're gratified that so many are returning guests. We owe it to them to make their experience new and different, yet comfortable and homey each time they come.