Asheville Mountain Attractions
If you can imagine our valley as a pendant, then Asheville would be an Art Deco gem held by a setting of blue-green mountains. It's easy to think of Asheville and Western North Carolina in artistic terms. Arts and crafts have been a way of life here since woodcarvers and quilters used their creativity to supplement farm income. That tradition lives on in the rich handiwork of area artists for sale at the Folk Art Center and dozens of galleries. It's greatest manifestation is in the Biltmore Estate, America's largest home and an icon of the Gilded Age. Manmade creativity blends perfectly with the mountains' natural outdoor attractions, including Chimney Rock Park.
Performing arts thrive as well. Take in the latest run of regional drama in Asheville, Mars Hill, Flat Rock or Cherokee.
Asheville and surrounding villages are artwork themselves. Fine craftsmen and architects outdid each other in the days of opulence and speculation at the dawn of the last century. The Great Depression ended the boom, but the buildings lived on, escaping the urban renewal that brought a sameness to America's other cities. In Asheville, you can walk the Urban Trail and learn more about the rich history of our city, from drover crossroad to the era of the grand hotels to today's colorful cosmopolitanism.
These mountain downtowns offer unique opportunities for shoppers. Fine arts and crafts, antiques and a delicious assortment of restaurants are all clustered in central business districts.
In the case of Weaverville, the rich assortment of attractions include Mangum and Miya galleries; and fun dining at Blue Mountain Pizza, Twisted Laurel, Stoney Knob Cafe, Well-Bred Bakery and Cafe, Glass Onion, Soba and Bavarian Restaurant. You can learn more about what's happening in our town at visitweaverville.com.
Indulge your taste buds. Asheville has some gourmet specialties, including mountain trout cooked 47 ways, Southern barbecue and some of the finest microbrew beers in the Southeast. But the gastronomic attraction here is the diversity of dishes to be found, ranging from curry and couscous to Caribbean to aged steaks. As in Europe, dining in Asheville is an event where one lingers to enjoy the flavor and texture of life as well as dinner. For a sampling of the best dining, consider taking the Asheville Food Tours.
Savor the contrasts. Snack on sushi before giving clogging a try at Shindig on the Green. Try on the latest hiking boots before the opera. Dine at a cool sidewalk table, then burn the calories off dancing at a steamy nightclub. There's a good reason that both Modern Maturity and Rolling Stone called this the place to be.
For a calendar of upcoming events, visit ExploreAsheville.com.
To learn more about local attractions, visit RomanticAsheville.com, AshevilleNC.com and AshevilleNow.com. To learn more about North Carolina attractions, see North Carolina Division of Tourism.
North Carolina's Biltmore Estate
No trip to Asheville is complete without a visit to the Biltmore Estate, George Vanderbilt's 250-room home is a monument to America's Gilded Age. When it was completed in 1896, the French chateau-styled mansion was a summer escape for Vanderbilt family and friends.
Today, even those of us of humbler birth can enjoy the collection of fine art and antiques, and stroll through gardens designed by America's father of landscape architecture, Frederick Law Olmsted. Other attractions on the estate include a winery with complimentary wine-tasting, farm, conservatory, shops, trails, carriage rides and restaurants serving dishes prepared from food grown on the estate. Biltmore Estate is open every day, and offers candlelight Christmas tours in November and December by reservation only.
At Inn on Main Street, we sell two-day Biltmore tickets for as much or less than the gate price for a single-day ticket, and we offer several packages that include Biltmore Estate tickets. The cost for two-day tickets is $59 plus tax.

Top 10 Asheville Cheap Thrills
Nancy and Dan's Favorites
This list isn't meant to be a suggestion of how to spend your limited vacation time. But it does give you an idea of how local folks have fun off the beaten path without spending a lot. Check out our Area Attractions page for specifc directions to these thrills.
Outdoor Attractions
Western North Carolina is a mecca for outdoors enthusiasts.
Thousands of miles of trophy trout streams wet the wrinkles of the Smokies, the Balsams, the Blacks and the Blue Ridge, joining into rivers where whitewater rafters and kayakers can take in the mountain beauty up close. Where highland valleys meet climbing hills, some of the most beautiful golf courses in the nation challenge all levels. Our guests get a discount at Reems Creek Golf Club, one of the best. Just 20 minutes north winter visitors can get their fill of skiing. And for an outstanding view of the mountains' beauty, there is hot air ballooning.
The Blue Ridge Parkway, one of America's most stunning highways, carries travelers more than 400 miles along ridgelines unmarred by billboards, trucks or any buildings other than the occasional information center. Take a drive to Mount Mitchell, highest peak east of the Rockies, or go south to catch a view of Cold Mountain, of literary and movie fame. During Autmn leaf season, the drive is particularly gorgeous.
Trailheads along the parkway and other mountain roads beckon hikers to waterfalls, balds and escarpments where rock climbers test themselves against the mountain. Steep trails at two county parks challenge mountain bicyclists.
For great views, unique trails and one of the highest waterfalls in the Southeast, visit Chimney Rock Park, a private park perched above Lake Lure and the Piedmont beyond.
An hour or so to the west of Asheville, Great Smoky Mountains National Park contains more plant and animal species than any other park in America, and offers visitors a chance to see bears, elk and other animals in the wild, as well as see how pioneers lived in a re-created mountain community.
Closer and to the south, Transylvania County boasts the greatest concentration of waterfalls in the Southeast, many of them visible from roadside overlooks. DuPont State Forest, North Carolina's newest, features easy trails to several magnificent waterfalls.
Whitewater and calmwater enthusiasts alike find their own degree of thrill and scenery on the French Broad River, Nantahala River, Pigeon River, and other rivers.
Other outfitters offer fly-fishing trips, rock-climbing classes, guided nature hikes, horseback riding and even llama treks on mountain trails. Afterwards, loosen up with a soak and massage at the region's only natural hot mineral springs. We can arrange it all for you.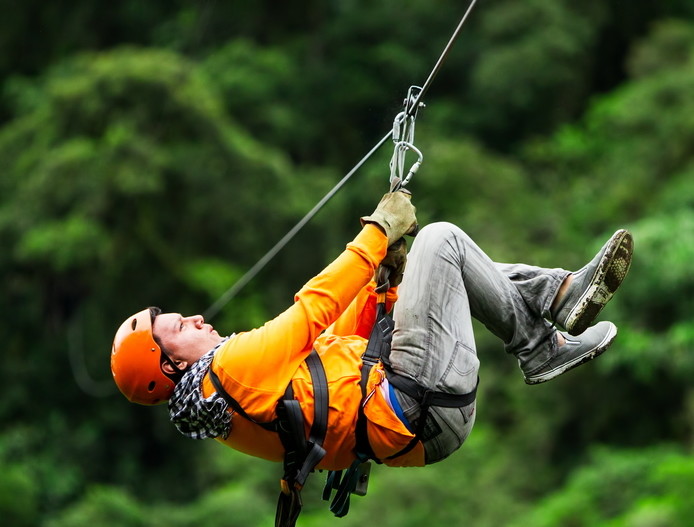 New to our area is the Navitat Canopy Tours, a combination of 10 ziplines, two rappels and a couple swinging bridges amid the treetops in Barnardsville, a few minutes north of Weaverville. Articles in both USA Today and the New York Times have praised the attraction.
For a calendar of upcoming events, visit ExploreAsheville.com.
Rafting NC
Rafting near Inn on Main Street
Rafters, kayakers and canoeists of all ability levels find something to celebrate at Inn on Main Street. Within an hour of Weaverville and Asheville are several outfitters offering everything from calm-water canoe rentals to Class 4 raft trips.
Our guests most often book raft trips through us on the French Broad River because it's a pleasant combination of scenic trip and little bursts of adrenaline-pumping rapids. It's also a 20-minute drive to most outfitters, meaning our guests can enjoy a leisurely breakfast and still get to the put-in spot on time. We offer our Raft and Relax package for the most popular combination of river trip and Hot Springs soak. But we can book any trip offered by any of these outfitters at the cost listed on their web sites.
French Broad Rafting
French Broad Rafting Company is operated by brothers Michael and Mitch Hampton, who have 32 years of combined whitewater rafting experience. They operate only on the French Broad River with various guided trips between the Marshall area and Hot Springs. They also offer rental unguided rafts for calm water and one-person duckies, a sort of inflatable kayak. They are one of our Raft and Relax trip providers.
Nantahala Outdoor Center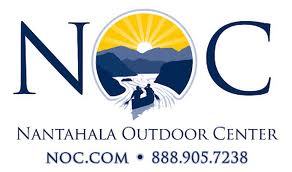 Nantahala Outdoor Center pretty much set the standard for Southeast rafting trips. From their beginnings on the Nantahala River in 1972, NOC has expanded to seven rivers in North Carolina, Tennessee and Georgia. Their guides come from all over the country and seem to enjoy the trip as much as our guests. We can book any of their trips, but bear in mind that some may cause you to leave the inn before breakfast. An exception, other than the French Broad, is the later trips on the Nantahala. NOC is one of our Raft and Relax trip providers. Book any of NOC's other raft trips online.
Blue Heron Whitewater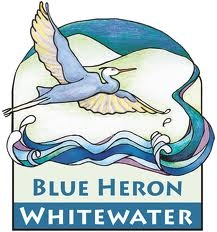 Blue Heron Whitewater is the newest entry on the French Broad River, but the three partners share decades of rafting experience all over the world. Blue Heron Whitewater is one of our Raft and Relax trip providers.
Calm Water Floats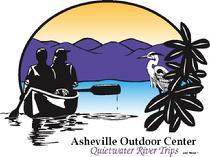 For a calm water experience, we recommend Asheville Outdoor Center and Headwaters Outfitters in Brevard. Asheville Outdoor Center, formerly known as Southern Waterways, drops canoeists and kayakers off upstream of its location on the French Broad River near downtown Asheville, allowing you to float and gently paddle past the Biltmore House.
Hot Springs Spa
The town and its baths are a rags-to-riches-to-rags-to-riches story going back to the Cherokee who considered the place magical. It's been home to grand hotels with roman baths, a confinement camp for Germans during World War I and today a rugged oasis on the Appalachian Trail. The spa itself in recent years has been transformed from a bare-bones collection of massage rooms and outdoor Jacuzzis to luxury spa in the truest sense, offering wraps and facials as well as an assortment of massages. At Inn on Main Street, we package many of those services for our guests.
Most popular are the tubs, private whirlpools recessed into decks alongside a creek and the French Broad River. Each is private, and the water that flows in is fresh and naturally hot, without a trace of chlorine or the rotten-egg smell normally associated with geothermal springs. Each tub is drained and scrubbed between uses. A soak at Hot Springs is the perfect end of a day of walking and climbing stairs at the Biltmore Estate, rafting, or after hiking the nearby Lovers Leap Loop or Max Patch trails.
At Inn on Main Street, we offer packages that include spa specials, including some at Hot Springs Resort and Spa.
Cherokee and Smoky Mountains
Cherokee is not so much an attraction as home to a collection of attractions worth a day trip. It is the westernmost point on the Blue Ridge Parkway, and easternmost edge of Great Smoky Mountains National Park. Foremost, Cherokee is home to the Eastern Band of Cherokee Indians and their reservation.
One attraction is Oconaluftee Indian Village, a re-created Cherokee Village of the 1750s. Regular tours by Cherokee guides present history, crafts, early homes and mountain forest demonstrations of beadwork, pottery, blowguns, and much more in a beautiful forest setting.
The Great Smoky Mountains Railroad offers round-trip excursions through some of the most spectacular scenery in western North Carolina, including views of the Great Smoky Mountains and Fontana Lake. Steam- and diesel-powered trains carry visitors along 53 miles of track, through two tunnels and over 15 bridges.
Excursions include half day to full day round trips, dinner trains, mystery theatre dinner trains, and raft/train combos.